This year, 34 sponsoring tracks across the country will be hosting VKA Karting Events including 18 Sprint and 16 Enduro. 
Although most are driving events, the Kart Show at these events is where 100% of our members, guests & the public, can participate by viewing the workmanship in our members' karts, vote for their favorite go kart, meet our members and enjoy the social side of our great organization.
VKA Kart Shows run the gamut from simply lining up our karts for viewing, to organizing full blown social celebrations.  In 2020, VKA members and our sponsoring tracks came up with the following enhancements that added a lot of pizazz to everyone's benefit: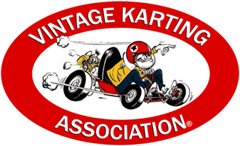 Pre-kart show, early-arrival, dinner/social
Wine & beer tastings
Cheese & snack platters
Live music
Singer for the National Anthem
Introduction of special guests
Enhanced 50-50 raffle prizes
Door prizes
Acknowledgements for farthest traveler, oldest driver, youngest driver
To support our Kart Shows, VKA Guidelines call for a committee of volunteers to help our members and sponsoring tracks organize the most fun Kart Shows possible with advice & organizing suggestions, but also to learn new ideas that we can share with all the other Kart Show volunteers. 
Members & promoters interested in upgrading your 2021 VKA Kart Show(s), please email us with your name & phone number along with the name & date of your event to  VKAKartShow2021@gmail.com .
Sal Palatucci
Volunteer National Kart Show Director