By Scott Kneisel
Photos by Natalie Bogerman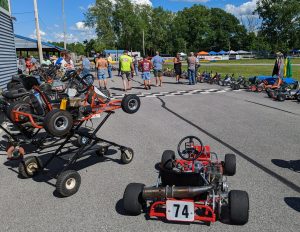 This year was our 13th annual vintage kart reunion and was another great event. We had 45 registered drivers, their pit crew (s) and many spectators. In the demonstration heats we had 54 entries in 11 individual classes.
Thursday July 28th was move in and practice day and like usual it rained pretty hard in the morning but as a group effort, when the sun came back out we had the track dried and populated with karts by 1:30 PM and a full afternoon of practice.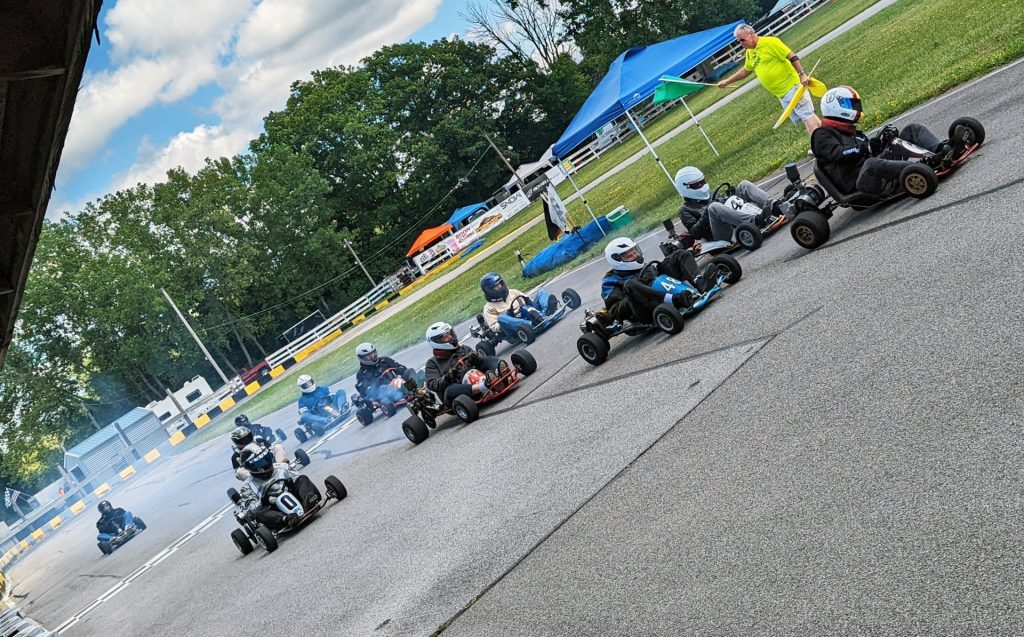 Friday July 29th was a full day and the weather was great with practice all morning and heat number 1 in the afternoon and finished by 3:00PM. Following a short break we had a fantastic kart show put on by Kurt and Natalie Bogerman that featured 50 entries. The breakdown was 16 Historic Rear (pre-1964), 22 Rear (1965 and newer), 10 Sidewinders and 2 Minibikes. The show was judged by Paul Hunter, John Phippen and Kurt Bogerman.
Following the show awards we did the 50-50 raffle and as an additional bonus, we also raffled off 10ea $50 gift certificates kindly donated by Red Line Oil who helped sponsor the event and provided us with the gift certificates as well as a couple "trick" banners and medallion lanyards.
After all that we finished the day with a pizza feast compliments GVKC.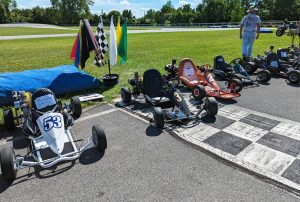 Saturday we practiced in the morning, fantastic weather again and ran heats 2 and 3 after lunch. We only had one minor "mix-up" with no injuries and a very safe event. By 3:30PM we had a trophy call and people started packing up to leave. Another one in the books!!!
We would like to thank the VKA for re-imbursing us for the costs of the EMT as well as the entry fees for the junior racers.
Thanks to all who participated in the event as well as the track workers who did such a great job.
The Avon Team.