By Kurt Bogerman
Photos by Rolf Hill
On June 26-28, 2022, we gathered at Nicholson Speedway in Chestertown, Maryland for the Fifth Annual VKA Vintage Karting Reunion.  The turnout featured many familiar faces, in most cases seeing one another for the first time this season. 
This event's official schedule promised a three day format, offering test and tune on Thursday and demonstration Heat races on Friday and Saturday.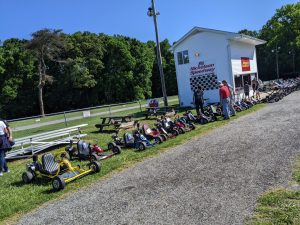 Thursday brought with it numerous early arrivals, eager to get on the track and get down to optimizing their engine and chassis tuning. Frankly, I found myself simply struggling to keep mufflers and carburetors attached by all of their intended fasteners. (For Heaven's sake, I use a torque wrench! Such issues should not plague me!) We definitely got all of the track time one could ask for. At the end of the day, we cleaned ourselves up and regrouped for dinner at Harbor Shack, a local Chesapeake Bay waterfront restaurant.  As usual, the food was excellent and our group enjoyed each other's company and camaraderie.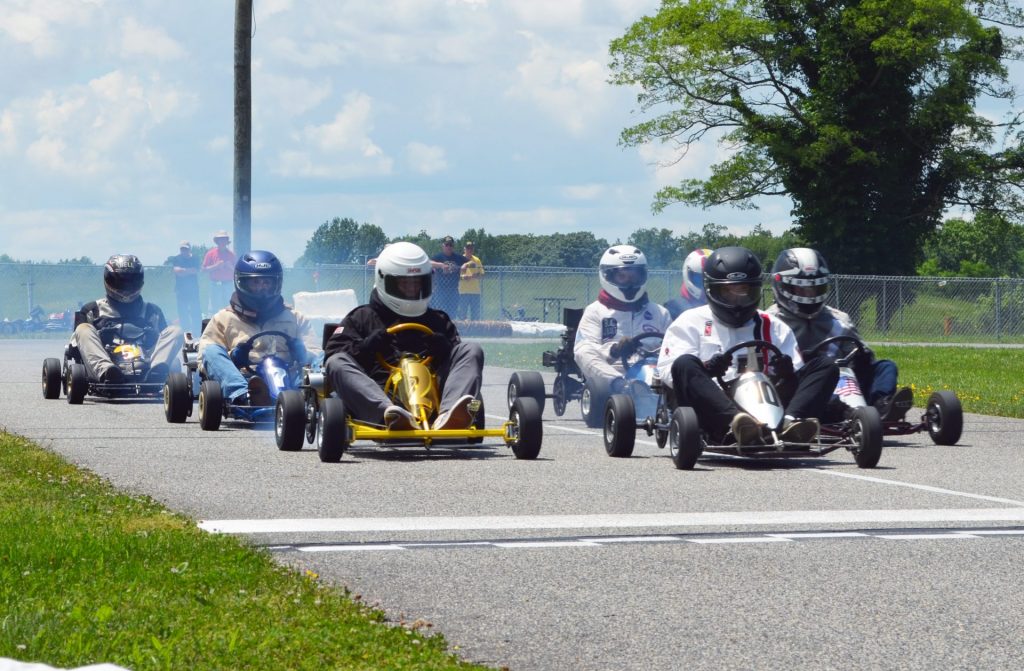 Friday's weather forecast had become an elephant in the room several days earlier, and offered the possibility of thunderstorms and heavy rain throughout the day. Several of us gathered in the timing tower, and, armed with up-to-date radar weather maps predicting downpours, we decided to continue practice throughout the day, planning for demonstration Heats on Saturday.  As it turned out, the predicted squalls held off until mid-afternoon, as we were cleaning up and looking forward to dinner.  The weather system brought high winds and heavy rain.  Anchored to some heavy disc brake rotors, my canopy stayed put, but some of the frame connections and rivets were torn and twisted.  It was no vintage canopy, and is easily replaceable.  I didn't hear of any more serious damage, so we'll count our blessings.  At the end of the day, once again, dinner and drinks were enjoyed at Harbor Shack.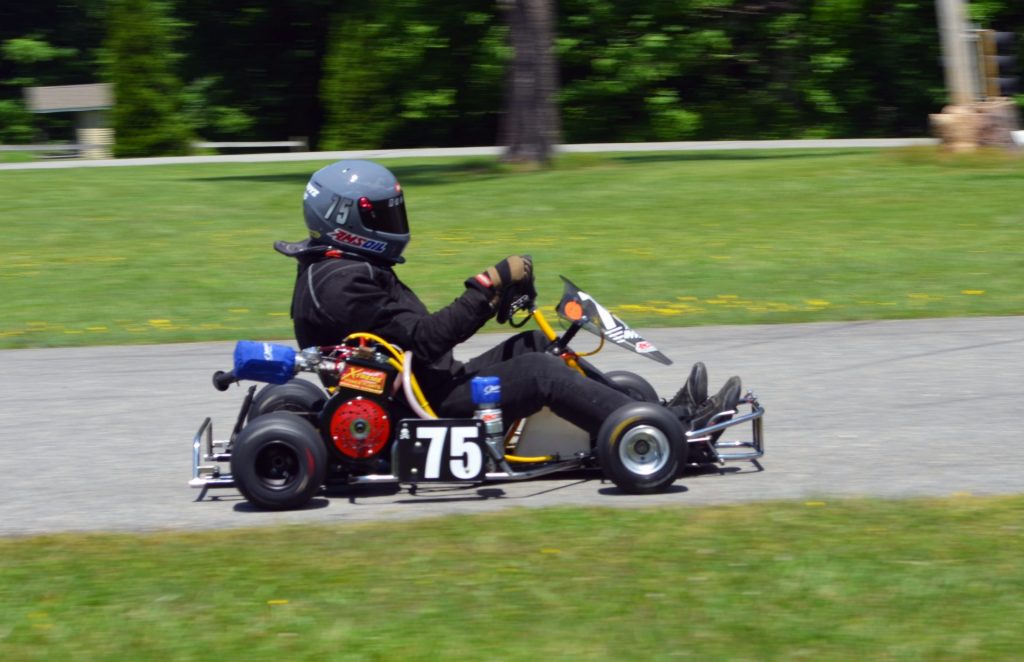 Saturday, as planned, was "Track Day", but putting first things first…we had a Kart Show to put on. This weekend's Kart Show featured 22 entries, including a fine variety of machinery ranging from some very well-restored Rears to some very original, unrestored Sidewinders.  Skip Owen, Bruce Ristow, and I judged the show.  While trying to be conscious of our time constraints, we had a lot to consider when picking out the "Best" in any category. That said, I'm always impressed by the enthusiasm with which the People's Choice "Best in Show" ballots are cast!  After wrapping up the Kart Show, we rotated through a few sessions of test and tune, and then we got right into the Demonstration Heats.  The entries were consolidated into eight groups. With the exception of a brief downpour which evaporated off of the boiling hot pavement in no time at all, we were spared any further aggression from Mother Nature.  All three Heats were completed by mid afternoon.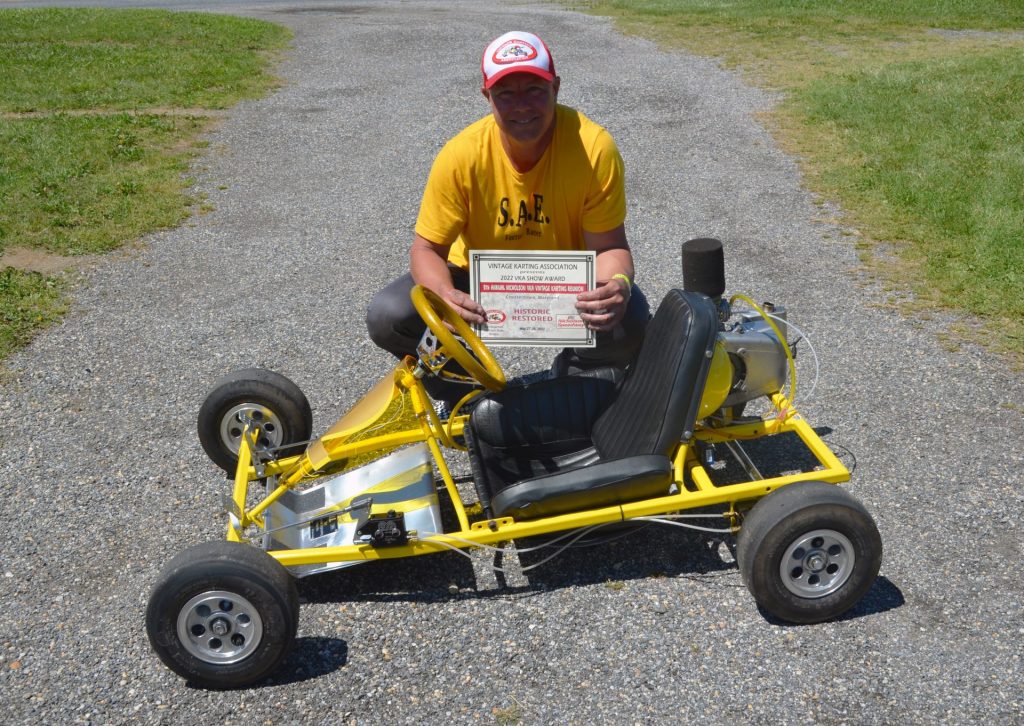 I believe we owe this event's success to the enthusiasm and interest of the Nicholson Speedway staff and club members who assist on site, and to a kind of grass roots initiative amongst the VKA members themselves, all of whom worked together to keep the event on schedule and running right. While, with the modified schedule, it wasn't a perfectly conventional event, I think I can say that we all had a blast.  Nicholson Speedway clearly supports Vintage Karting, and they've made clear, by their words and actions, that we are welcome to enjoy their facility and their hospitality.
Next stop:  Lafayette Motorsports Park, June 24 & 25, 2022.  Be there or be square.