Hosted by: Mid-State Kart Club, Springfield, Illinois
By Ken Wooldridge
Photos by Christy Miller
The Midstate VKA event was held Thursday 5/19/22 Thru Saturday 5/21. Thursday was open practice and was a great day with 65 entries at the track.
Friday we had a total of 78 entries and ran 2 heat races with a outstanding group of VKA drivers. The weather forecast and fuel prices seemed to hold back some from attending.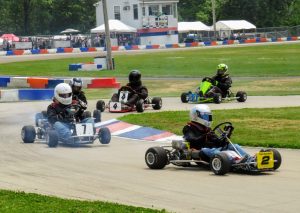 Jon Clem (Midstate Kart Club president) and his staff did an outstanding job as usual at this outstanding facility and track. VKA is very fortunate to have this great facility on its schedule every year. I also want to thank Christy Miller for all her hard work doing the photos for this event. Christy does an outstanding job for us!
We held the kart show shortly after the 2nd heat race with a great group of vintage karts.
Friday evening, we had a free barbecue dinner thanks to Doug Sharp, The Nagel family, and Dudley Fleck sponsoring the food. Jesse James furnished the beverages. I also want to thank Jon Clem for doing all the leg work for the dinner, the Curry family and the other folks that helped serve the dinner. This was one of the best VKA dinners I can remember!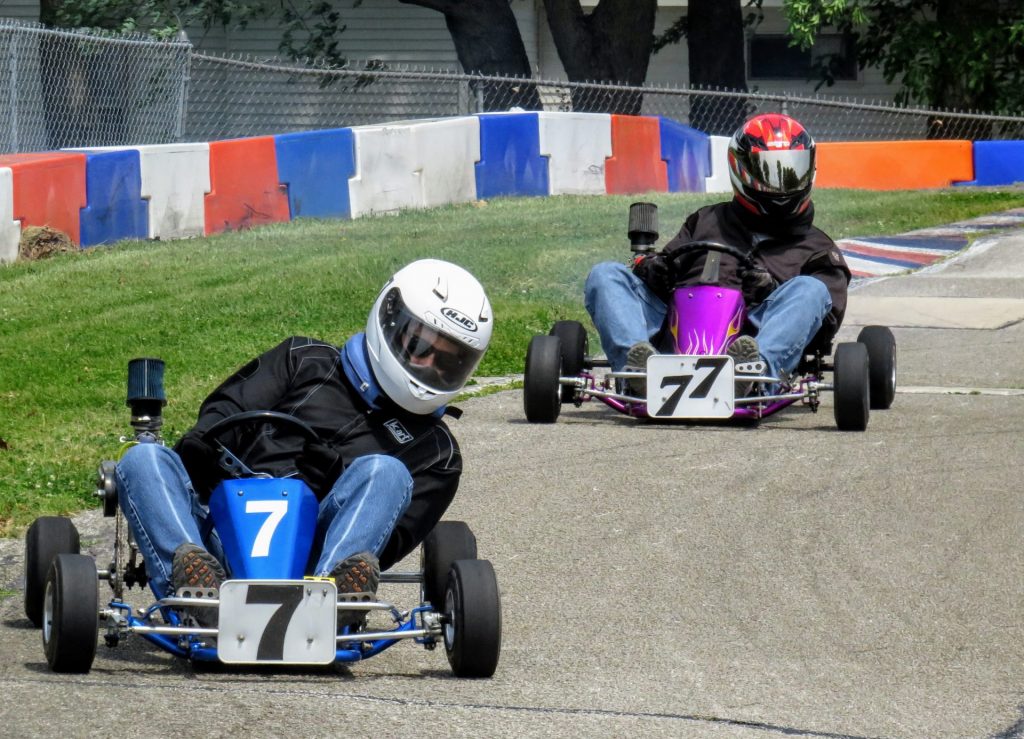 Friday during the dinner we also had a raffle drawing on the HPV motor donated by Gil and Danny Birge. Dave Doogan was the lucky winner of the motor! Darin Birge (Gil's Grandson) also donated several tools that were drawn for after the motor. I can't thank Gil, Danny, and Darin enough for the donations!
Rain set in late Friday night and continue into Saturday. Unfortunately, I had to call the event early Saturday. We had a small break in the rain around 9AM Saturday and held the award ceremony based on the two heats ran Friday. Jon Clem also has tremendous giveaways of tools, etc., that is give away prizes for each entry at the awards. This is an outstanding VKA event, and I hope more of you can make it next year!