Story by John Copeland
Photos by Denny Scott and Don Roll
Fall in central Indiana means bright sunshine, warm days, cool evenings. It also brings the annual Fall Classic VKA event at historical Whiteland Raceway Park. Since they purchased the track, the oldest continuously operating kart track in the country in 2017, Sarah Fisher and Andy O'Gara have committed to transforming it into one of the premier karting facilities. New buildings, upgraded facilities and services, and expanded track layouts have made Whiteland a "can't miss" date on the VKA calendar.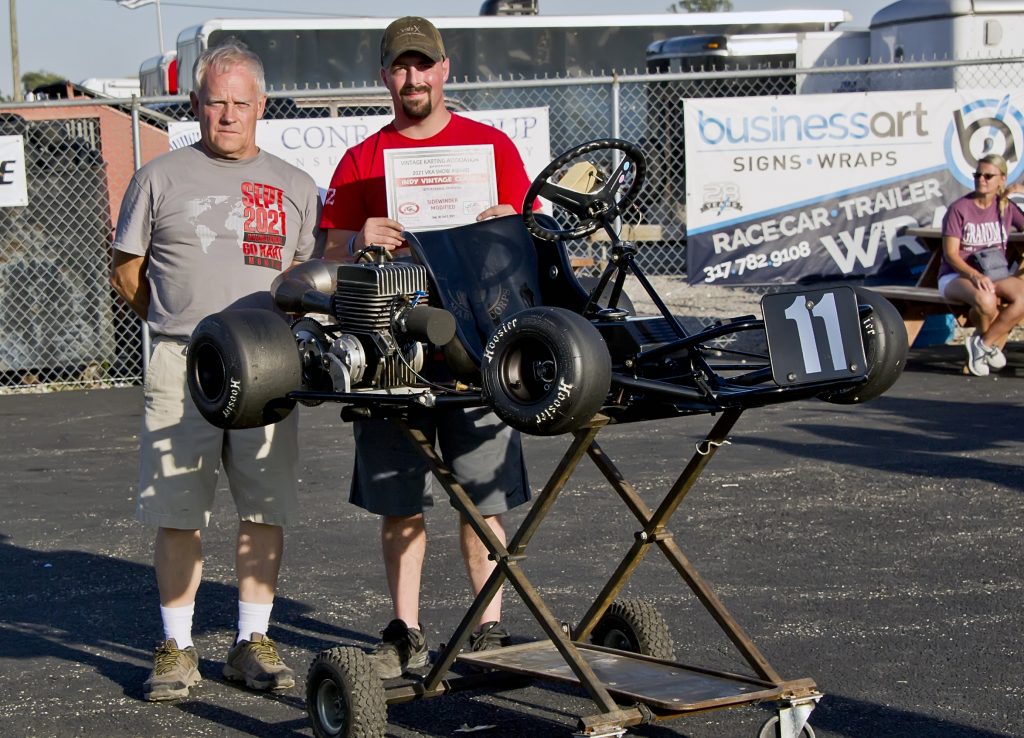 This year the event boasted 102 entries and featured the "Rathman Rumble"; a special event showcasing Rathman Exterminator karts built by 1960 Indy 500 winner Jim Rathman. While many Vintage Karters, myself included, had seen an Exterminator at other Vintage events, the Rathman Rumble provided for these historic machines to actually race as a subset of the Historic class.
Prime pit space is always in high demand and this year the most desirable spaces were already reserved from last year. But, with the help of Whiteland's terrific and helpful staff, we were able to find convenient working pit space for everyone who arrived. As expected, most karters reserved their spots for next year already, but Andy and Sarah have acquired additional property just north of the existing pit area and will be expanding into that space for next season.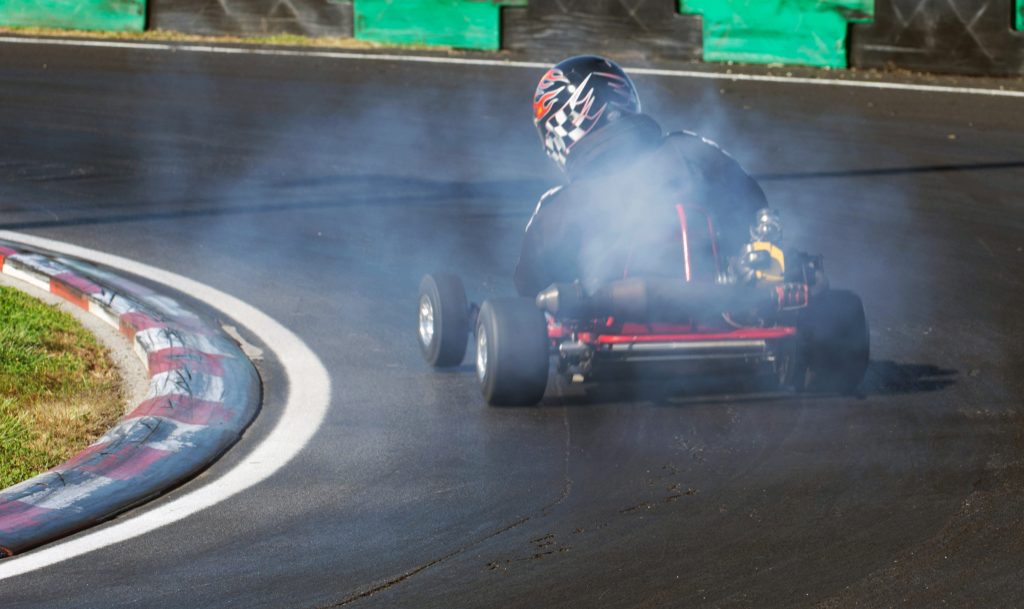 Thursday is always practice and get acquainted time, with plenty of time for R&R ('reck and repair?)It's always great to catch up with other Vintage Karters, even if it's only been a few weeks since you saw them at the last race. Whiteland's layout for the VKA weekend was ½ mile long, but compact enough for everyone in the pits to watch all the action.
After a short driver's meeting Friday morning, practice resumed. Due to the threat of rain on Saturday, a vote was taken at the driver's meeting to adjust the schedule to run heats 1 & 2 on Friday and the final heat on Saturday. VKA President Gary Wlodarsky provided lunch for everyone.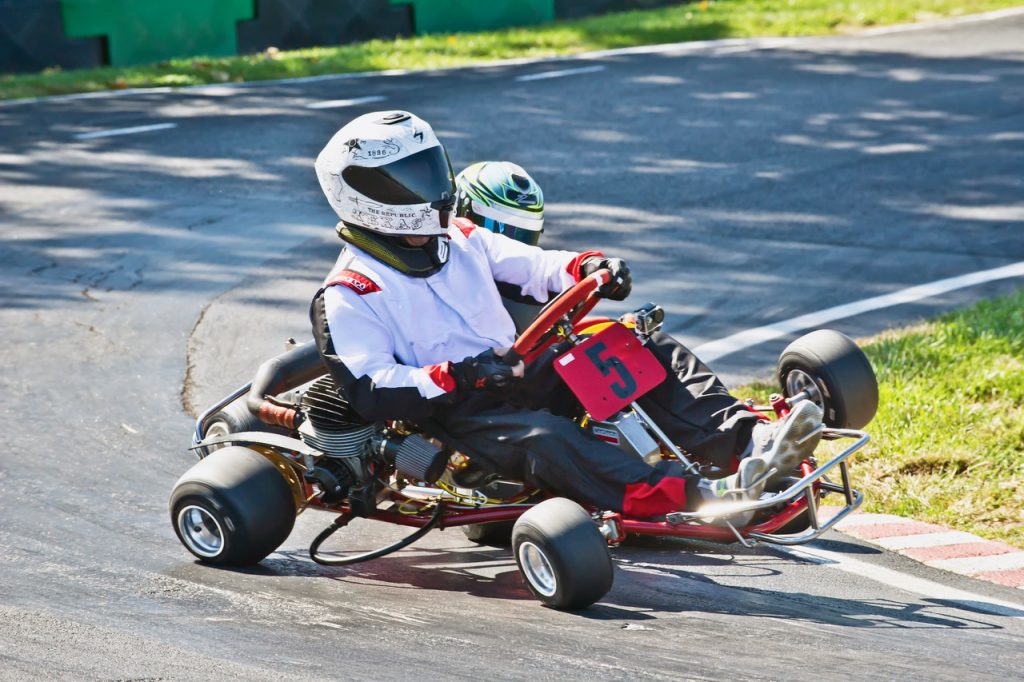 Everyone completed Friday's heat races in good order, with no significant incidents and it was time to set up for the kart show. About 30 outstanding unrestored, restored, and modified karts were displayed and judges Romero Llamas and Tom Kelley had their work cut out for them picking the winners. One of the highlights of the show was Mike Anderson's unrestored Rathman Exterminator, originally owned by, and autographed by, Jim Rathman himself.
After the kart show everyone was treated to a special BBQ dinner prepared by Jim Donovan. Jim always does such a great job and seems to have a terrific time doing it, too.
Saturday morning it looked like the decision to double up the races on Friday would be a good one. Rain was forecast in the early afternoon and everybody moved quickly to get the program in. There was some great racing throughout the weekend, but especially in the finals on Saturday. Unfortunately the rain arrived a bit earlier than expected and the last 3 finials were unable to be run. After everyone gathered up their stuff and got packed up, the awards ceremony was held in the lobby of the main building. Here are the results:
So, another VKA Fall Classic at Whiteland Raceway Park is in the books. The facility continues to get rave reviews and the event showcases what is best about Vintage Karting; fun, challenging, competition among the best in the sport. If it's not already on your calendar for next season, pencil it in now; Sept 29 & 30, Oct 1st. See you there!