Sugar River Raceway, Brodhead, Wisconsin
July 8 – 10, 2021
By Bill McCornack
Photos by Haley Morrall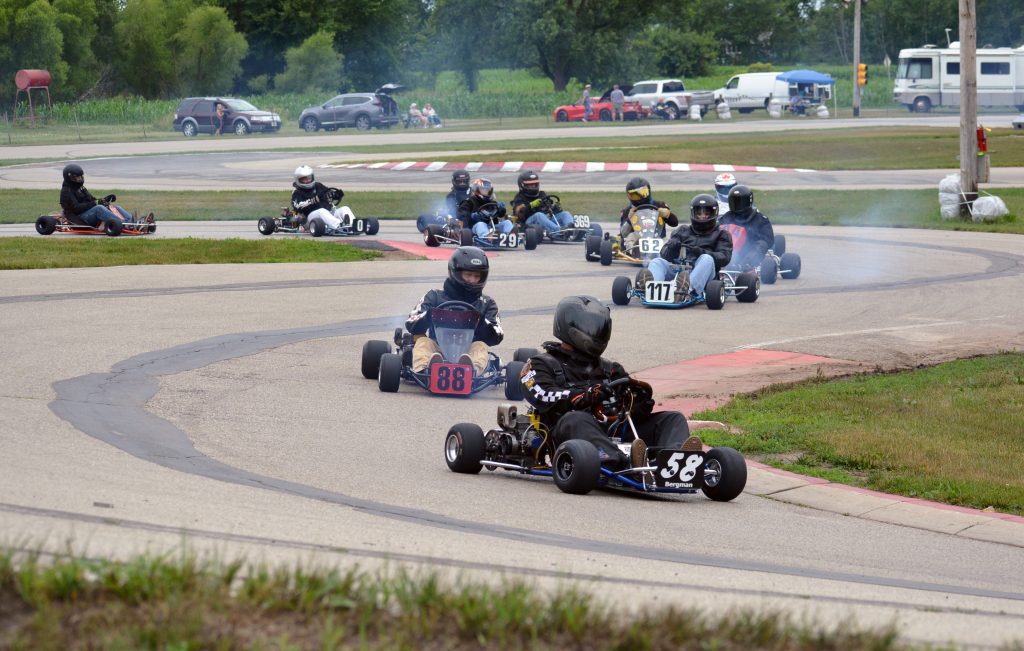 Once again, the gods smiled on The Brodhead Historics and brought us perfect weather.  It was overcast, but the temps were in the low 70s all three days. It was so pleasant in the park-like atmosphere of a track with five enormous trees in the circuit. 
We had 93 class entries and began practice on Thursday. Friday morning brought more practice until the heats began at noon.  We had two rounds of competitive heats. The Kart Show was held at 4:00 p.m. There were also special awards, the 50/50 raffle (which brought in a $530 donation to the VKA) and a catered dinner of beef and BBQ chicken at 6:30.
Saturday, we ran the last round of heats.  Awards were given out and everyone was on their way home about noon.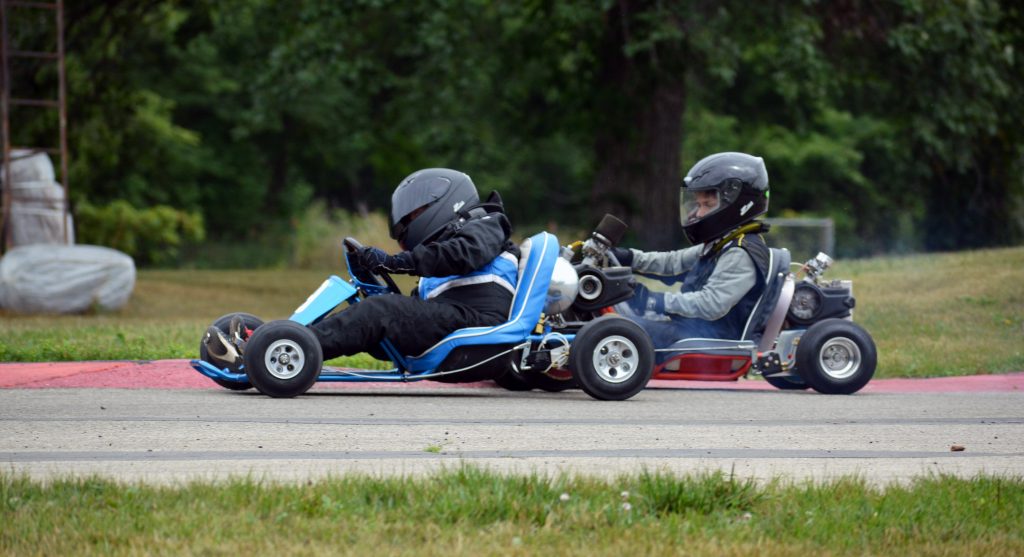 Four VKA board members attended:  Gary Wlodarsky (President from Ohio), Deo Curts (Membership from Illinois) John Copeland (Enduro Director from Indiana) and yours truly (Midwest Coordinator from Wisconsin). 
A special "Thank You" needs to be given to all the volunteers and staff and particularly to Mike and Joann Morrall who handled registration and safety inspections in addition to kart show set-up.  They also served beer and wine during the kart show and so much more.  Events like these can't be successful without volunteers. Thank you for making our event run so smoothly.
Sugar River Raceway's historic past includes the 1965 IKF Nationals, WKA's first National in 1972 and WKA's Nationals again in 1981.
And we can't forget that this track was Danica Patrick's training ground for her racing career.  If you haven't already seen it, check out the You Tube video, "Danica Patrick and the Ladies of Sugar River Raceway."