By Jeff & Sherri Brown 
Photos By Rolf Hill, Don Roll, Tony Cassata & Deo Curts

Newcastle, IN-  If you drove past the Newcastle Motorsports Park (NCMP) June 17 -19 you would have seen a sea of multi-colored canopies filling the pits for the 13th Annual Vintage Thunder event.  Over 168 vintage karter entries were part of this historic turnout for the three-day event!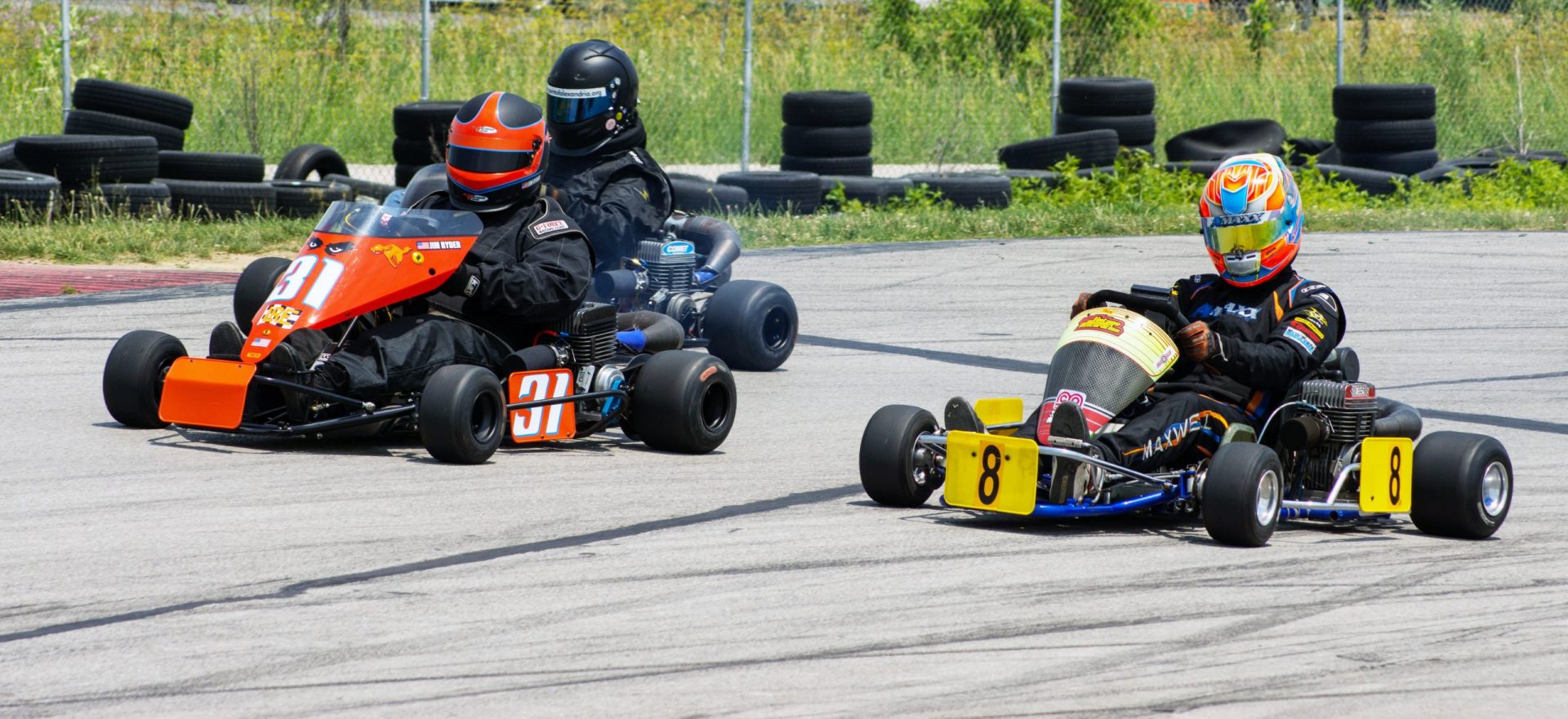 The event was a huge success and included many activities for karters, pit crew, spectators, and guests.  Thursday evening provided everyone an opportunity to socialize at a "meet and greet" social hour we provided, along with the employees and staff of NCMP. 
Friday was a full day.  Sunny skies and robust breeze made for a perfect day.  Practice and demonstration Heats were spectacular and provided endless thrills for the drivers and spectators alike.  Due to the threat of rain on Saturday, the schedule was adjusted to include two Heats on Friday.  This necessitated moving the ever-popular Kart Show to Saturday morning, leaving time for a fabulous fried chicken dinner with all the fixin's for over 200 hungry fans in the track restaurant. 
Honored guests, Don Freber from Margay, Terry Traeder from Quincy (TNT), and Bill Jackson from North Carolina all received Vintage Hall of Fame awards.  The chant of USA…USA could be heard, loud and clear.  Old Glory Flag was present at the highest peak.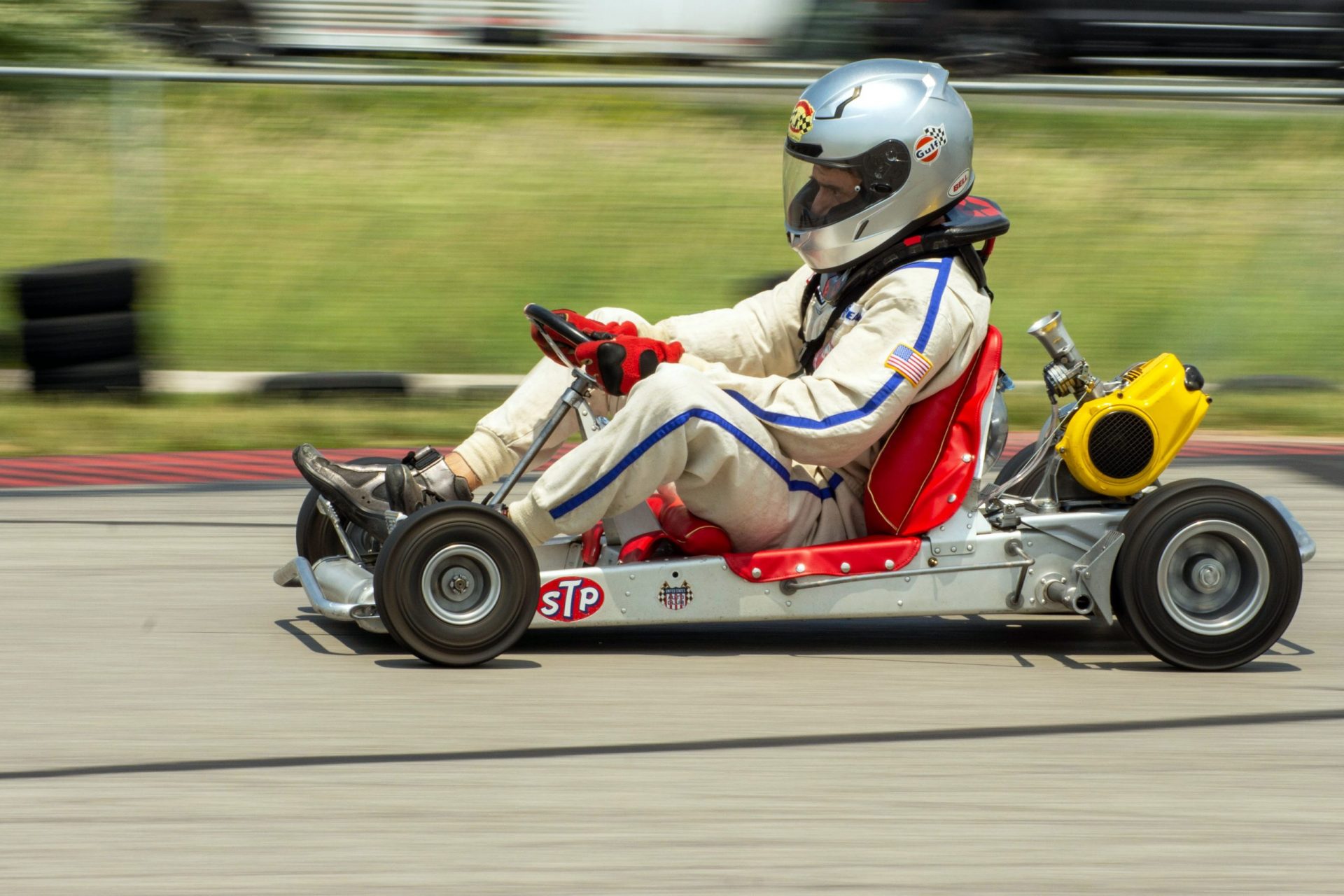 Peoples' Choice of Rocky Buff … complete with tire temperature sensors! 
They say, "patience is a virtue."  How true for those who stuck around.  The rain stopped and the track was dry by 11AM.  Heat 3 came off without a hitch.  The final results, in many cases, depended on the outcome of Heat 3 … which, of course, made for some exciting demonstrations.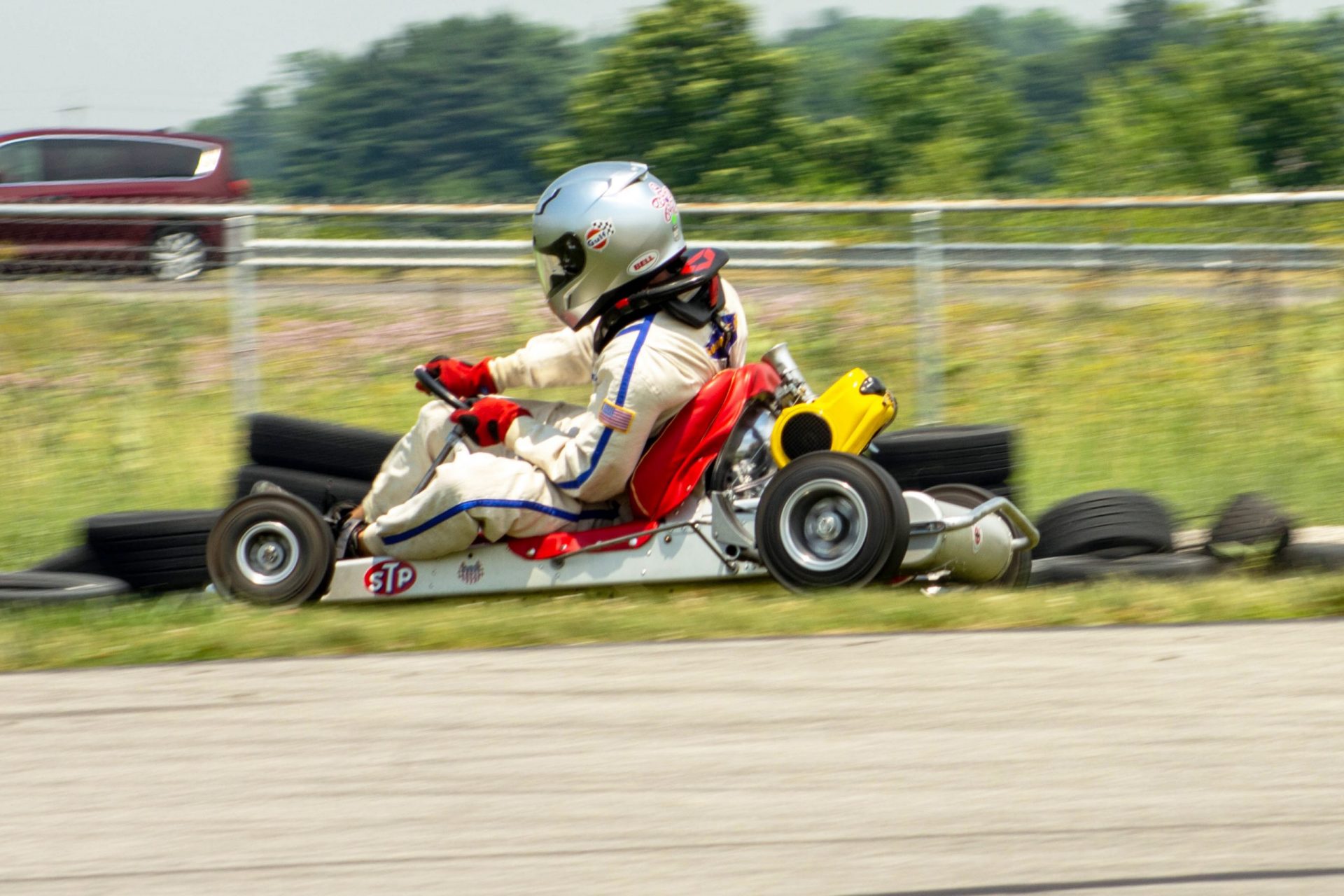 One more positive of this event … most everyone, including those at the trophy presentation, were on-the-road by 3PM … great for those with 5+ hour trip home.  Thanks to all who came to "the greatest spectacle in vintage karting," especially the Dismore crew.  Hope to see you all soon.  God bless you all.
New Castle Kart Show Results
The threat of rain necessitated an adjustment to the schedule on Friday.  Instead of one Heat, two Heats were run.  Despite the warm weather, the "snowball-effect" required the need to move the Kart Show to Saturday morning.  Even with the horrendous, canopy destroying storm Friday night, the show was held inside the spacious café.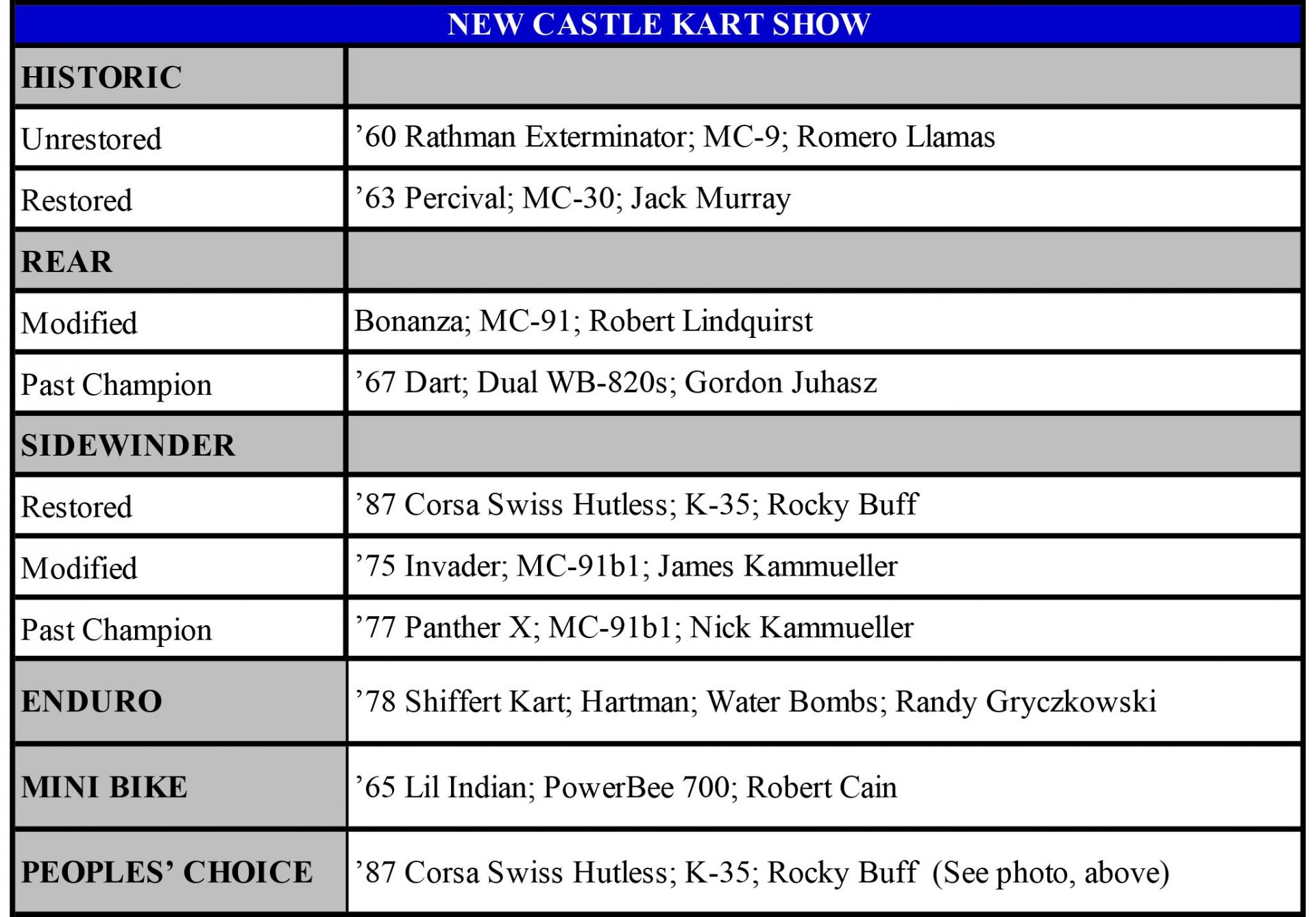 P.S.  Thanks to "Mrs. Rocky Buff" for taking the "Class Picture" out on the track.
New Castle Demonstration Heat Results