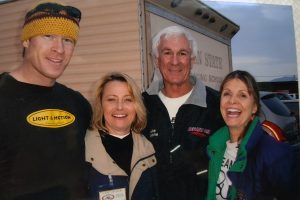 The first time I met Faye was at the 1992 IKF Sprint Nationals held at the Adams track in Riverside, California. After the event I needed a ride to one of the local airports. Faye offered to take me. That was the beginning of a wonderful friendship. We would talk on the phone often as she was the Bridgestone distributor for the West Coast.
Fast forward to 2002 and the Prairie City track. There was a vintage event there and who shows up but Faye Pierson with Tom Medley. Faye was wheeling Tom's Faller kart around the track at the time we were having flagged heat events. Faye and I had a great time dicing back and forth – that was the beginning of my vintage days with Faye. We would fly into St. Louis and meet up at the airport (Faye, Mona Sturgeon, Ernie Fisher and myself), rent a car and drive to Quincy, Illinois. We would always stop at Hannibal, Missouri for fried catfish. Those were some great times and memories.
Faye was a living legend. One of the years at the banquet she was given the key to the city. We had a lot of fun at the track, we also had just as much fun at dinner. California always had a contingent of vintage karters at those events.
Faye, Tom Medley and Vince Hughes got together to start up the Riverside vintage event soon after. The first year we shared the track with pocket bikes. Then the event grew to where the vintage kart program had become a full three day event. Mona stepped up to the plate to help Faye and Vince out, Ernie Fisher was the official flagman at this event for many years.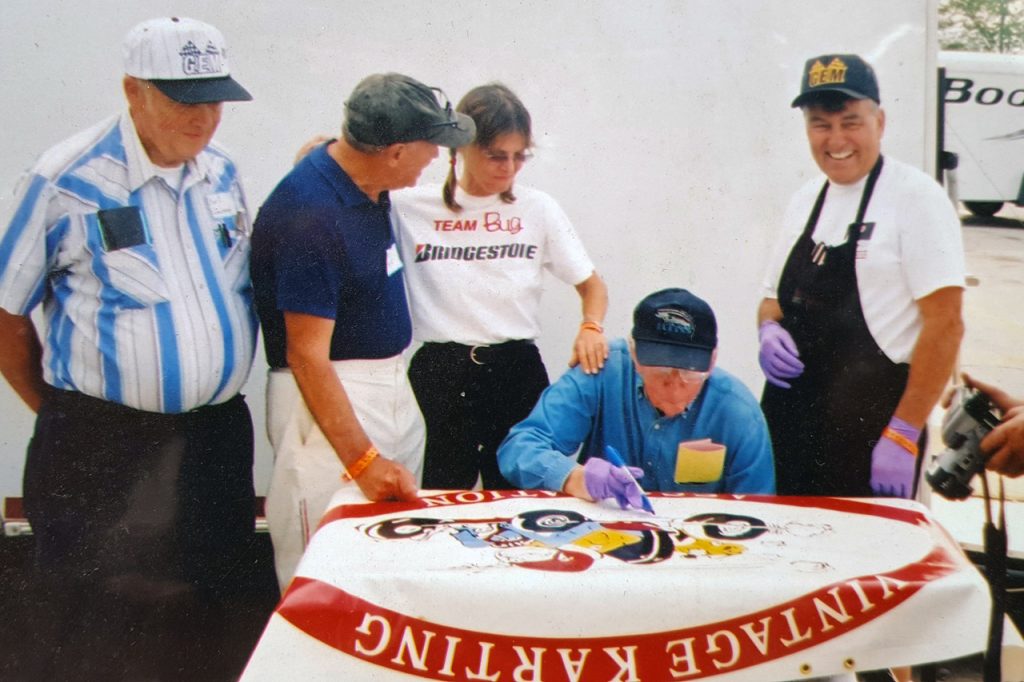 Faye would always make it to the Northern California events too. At a Davis, California event I remember Faye, Mona, Tom Corso and myself went downtown. We had to have ice cream and we did. No matter what event we went to, Faye was always there and a big part of the event. She had no qualms about mixing it up with the guys. She could still outdrive many of us. The last time we visited was at the Riverside vintage event in February of 2020. Jon Pierson had moved Faye to live with him in Oregon and brought Faye down for a visit.
Vintage karting brought a lot of happiness to Faye, She looked forward to the people and they all loved her and the seat time she got in her Bug. I could go on and on with my memories with Faye, but it would take me forever to write it.
We are all going to miss this wonderful woman that brought so much happiness to everyone she touched.