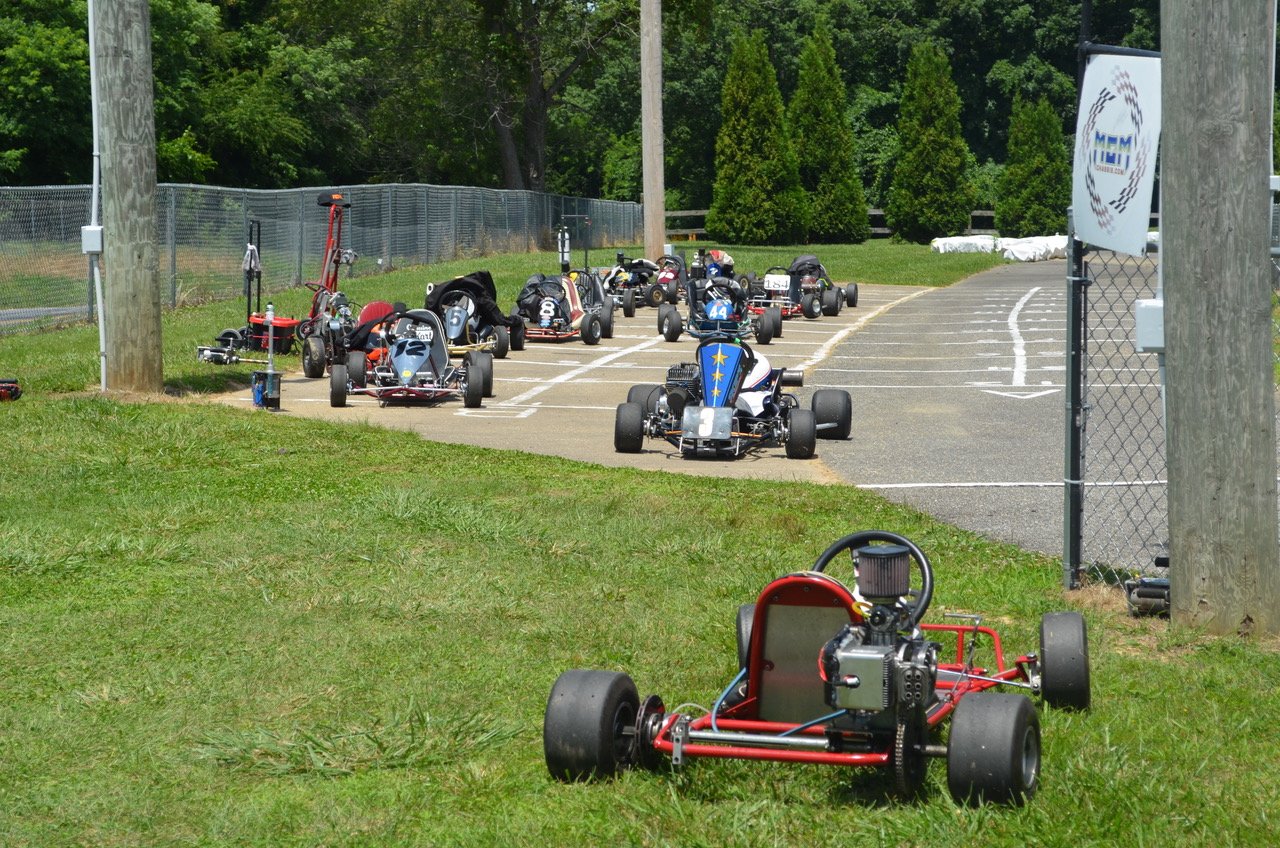 After covering New Castle (without a kart), I was glad to get back on the track.  Nicholson is close enough so I could commute each day.  It's an easy drive over the iconic Chesapeake Bay Bridge … when there aren't any jumpers like last year.
It was a small but enthusiastic crowd.  Classes were combined into five groups.  As with New Castle, the weather was "iffy" for Saturday.  A good decision was made to adjust the schedule to allow two Heats to be run on Friday. 
As is customary at VKA events in the NE, the participants gathered at a local restaurant to enjoy Maryland crabs and other seafood.  The gathering was organized by the track manager, Joe Weisner, at the iconic Harbor Shack in Rock Hall.  It is on the water and was a fun time for all.  All 24 people enjoyed the seafood menu and socializing that is always plentiful when vintage karts start bench racing.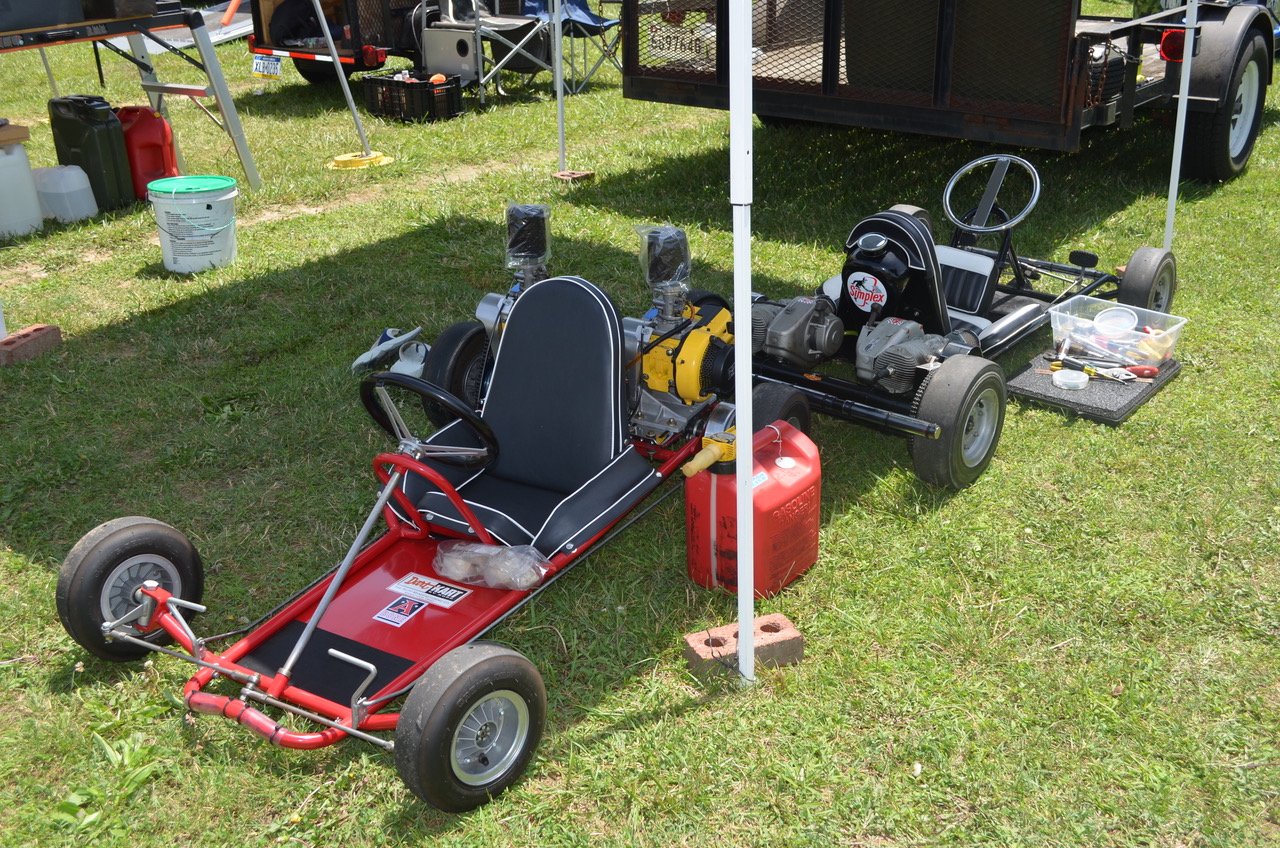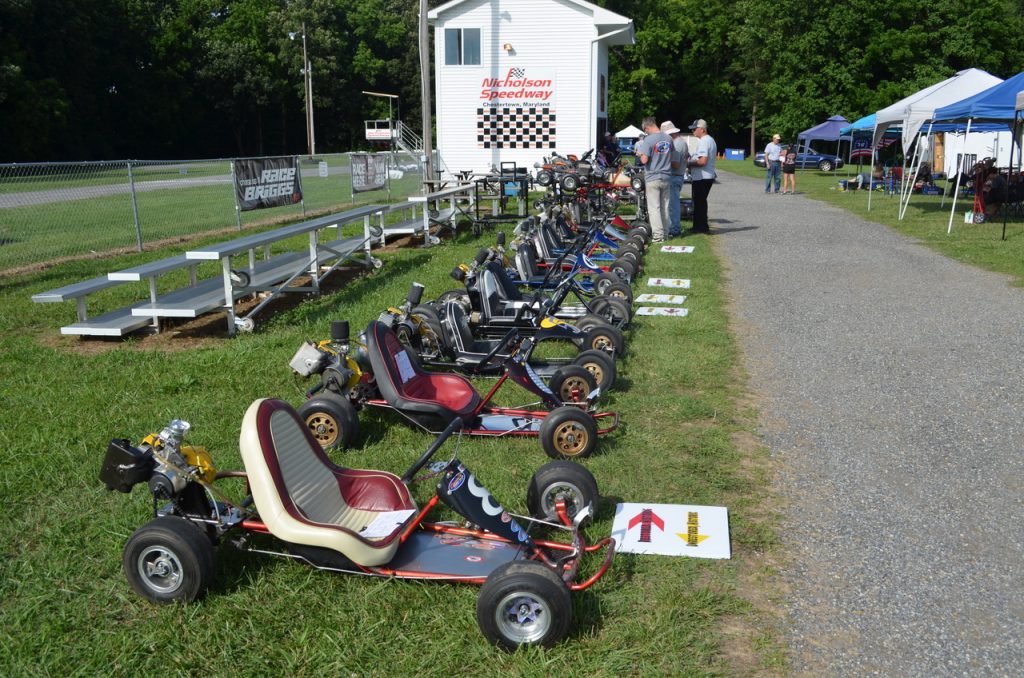 The Nicholson staff provided seamless flow of both Heats followed by a very well attended Kart Show.  The Show was organized and managed by Natalie and Kurt Bogerman with assistance from judges John Wolkiewicz, Sr. and Bruce Ristow.  
CHESTERTOWN Demonstration Heat Results