By Bob Barthelemy
Photos by Brian Allardice
The Georgia weather was a little nippy Thursday morning with temperatures in the mid 40's followed by temps over 70 by mid-day. Mother Nature was kind to us Thursday and Friday but on Saturday morning a heavy mist followed by a drizzle and later a downpour resulted in no on-track activity. Thank you to Mike Adkins, GSKA President, and the entire GSKA team for a well-run event! Thank you to all the Vintage Karters (44 entries) for participating at this event, and especially the large group from Saltillo, Mississippi.
After a round of safety tech inspections, the track was opened for practice at 9:15. We started with open practice for all single engine senior drivers with a max of 10 karts on the track at a time. The junior drivers were then allotted a practice session followed by the dual engine drivers taking their separate practice session. We repeated this order throughout the day and closed the track for practice at 5:00 pm. I believe everyone had plenty of practice time.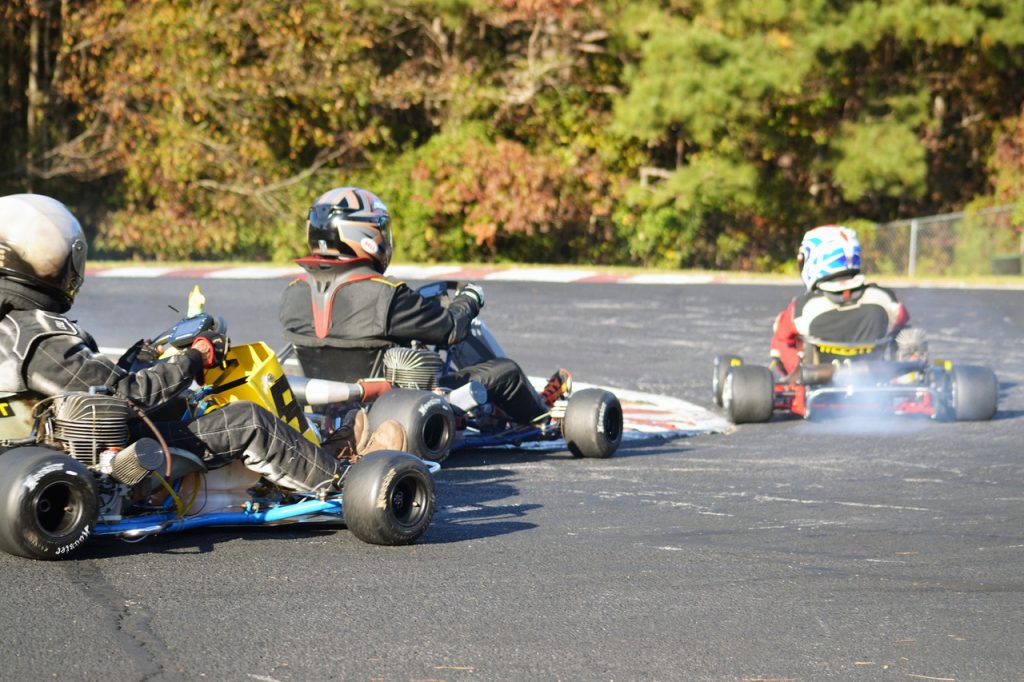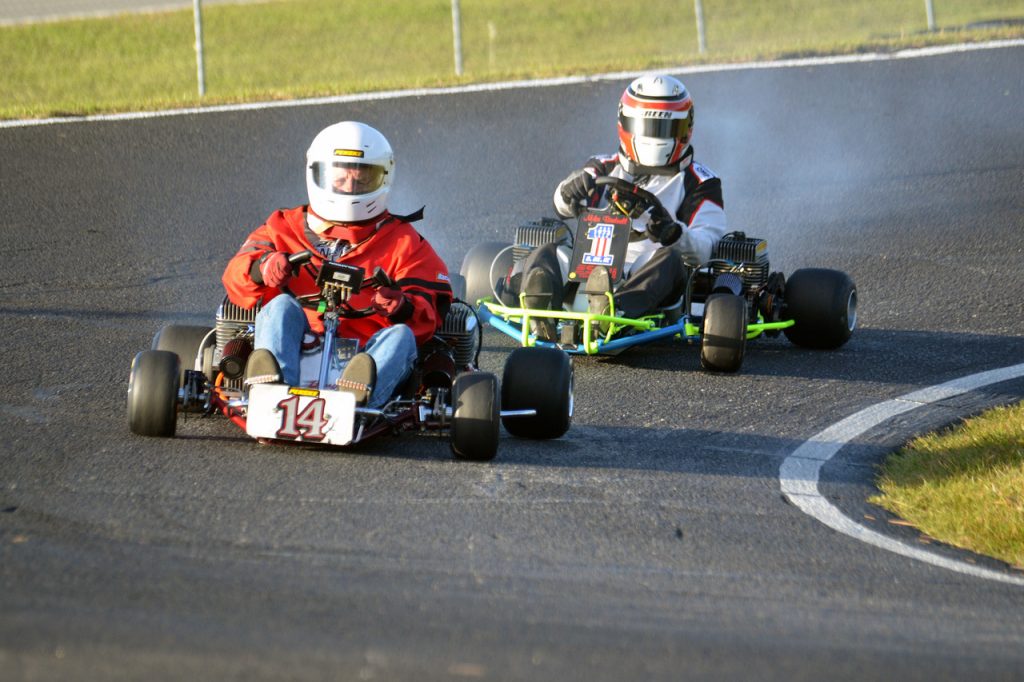 Friday morning temperatures were in the mid-50's and rose to the mid-70's and it was an absolutely gorgeous day. Practice began at 9:00 and went through noon. After the lunch break, we conducted our driver's meeting including a brief devotional recognizing what God did to save Bill Jackson's life and to pay respects to my friend, Ronnie Smith, who recently passed away (I conducted the eulogy at his funeral Saturday morning). After a few last-minute corrections to our running order to ensure participants were not driving in back-to-back classes, we were able to get the first Heats started by 1:45 pm. We had 13 classes represented, and by grouping some of the classes together, we were able to run 10 groups. We proceeded with our 1st and 2nd round of demonstration Heats. All Heats went smoothly with no substantial incidents on the track.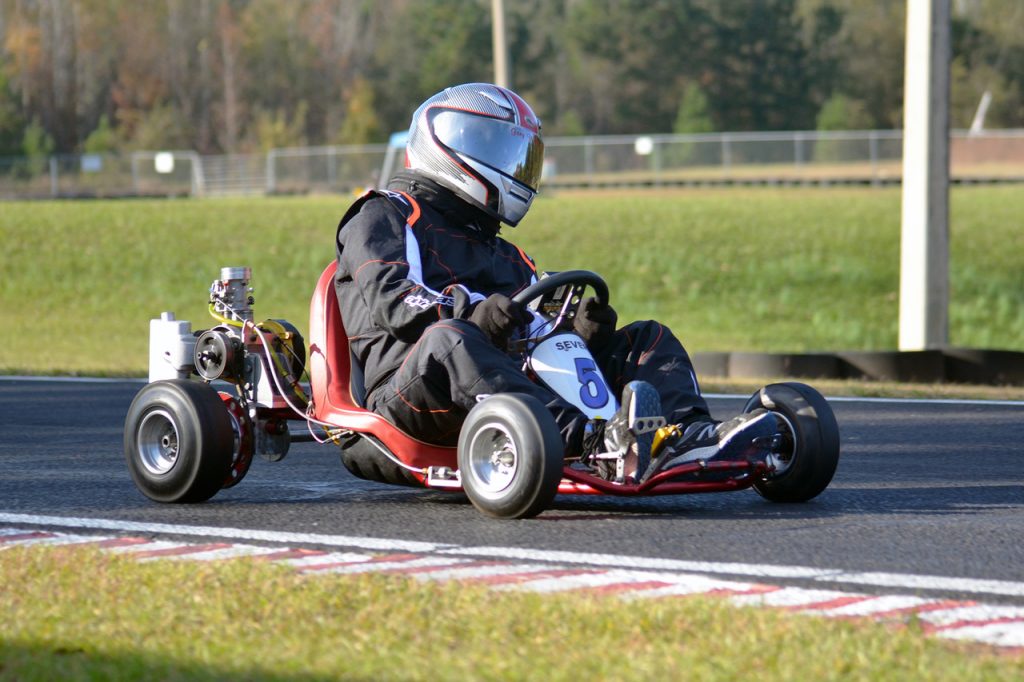 We all enjoyed a great evening buffet meal (chicken and rice, pork loin, and a wide range of vegetables and salad) prepared and served by Vicki & Glenn Forsyth in the concession/registration pavilion (outside to comply with COVID-19 protocol). "Legends of Karting" awards were presented in recognition to Dicky Wilson and Bill Berry by Bob Barthelemy. A Longest Distanced Traveled award was presented to Romero Llamas from Canton, Ohio. Romero was also presented the coveted traveling "Yankee Award". He will be able to cherish it for only five months due to the 2021 Barnesville event scheduled for the March 25th-thru the 27th weekend, when it will be presented to another honored recipient.  
Due to the continuing rain Saturday morning, the vintage karters in attendance voted to call the 3rd Heat. We then presented the awards for the demonstrations (based on finishing order of the 2nd Heat) and finished before 12:00 noon.